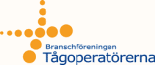 The Association of Swedish Train Operating Companies (ASTOC)                      acts on behalf of the country's train operators.

Business Sweden facilitates and promotes the growth of Swedish companies abroad and investment opportunities for foreign companies in Sweden.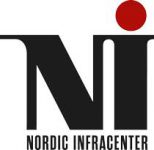 Nordic Infracenter has the ambition to become a hub for railway related companies in Sweden. We make concrete efforts to strengthen small and medium sized railway related companies and training actors, and develop their competitiveness. This applies to local, regional, national and international markets

The Railway Cluster in Västerås is a cluster cooperation between railway technology companies located in Västmanland Region. The cluster provides a cooperation platform, who involves the important topics as Competence, Innovation and Social development to achieve good and sustainable businesses for the member companies.

Trafikverket (The Swedish Transport Administration) is the government agency responsible for the long-term planning of the whole transport system.