In 1996 the industry-unique Conflux PTC rubber material technology was invented. Today Conflux is a global provider of advanced heating solutions. The head office and production facility is located in Järfälla, 10 kilometers north of Stockholm, Sweden.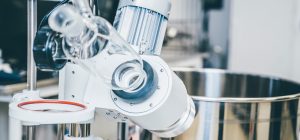 Self-regulating, energy efficient and electronics free PTC heaters.
PTC Heaters from Conflux are based on our industry-unique technology using thin foils of electrically conductive PTC rubber. Conflux heaters cannot overheat and require no regulating electronics. The result is an energy efficient and reliable heating solution with a product life expectancy and time to install superior of any alternative solution. Hand on the heart, just simply smarter.
Key products/services
Heating Solutions for rolling stock and rail