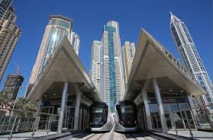 Icomera supplies Wi-Fi to Dubai public transport
During 2014 the Icomera Wi-Fi solution was deployed in 11 trams, 11 stations, 5 water taxis, 5 ferries and 5 water buses. This was a part of Dubai's big project "Smart Cities Plan".
The primary application is passenger Wi-Fi, powered by the Icomera solution using multiple 4G/LTE networks.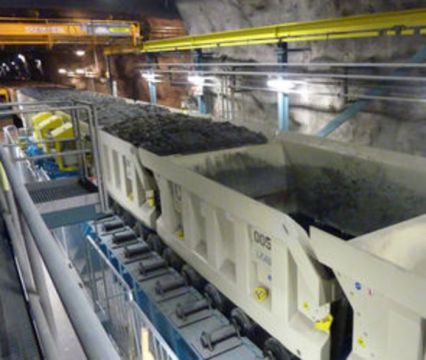 Bombardier exports systems for automatic mining transports
Specifically designed for industrial and mining applications, BOMBARDIER INTERFLO 150 optimises and maximises the rapid transport of raw materials to enable fully automated continuous, efficient and streamlined productivity.
As a proven hi-tech signalling solution INTERFLO 150 successfully combines industrial logistics and automation to significantly increase efficiency, capacity and safety on rail routes in the most innovative and cost effective way. This is achieved by introducing a Communication Based Train Control (CBTC) system with moving block technology which is fully automated, driverless, integrated with a mine's loading and unloading systems and scalable to the customer's requirements.
Bombardier is a leading provider of rail control solutions and turnkey railway system projects which have been supplied to the mining industry worldwide. This experience has been invested in the company's highly-skilled engineers and allows systems to be installed in wide-spread remote locations ranging from the world's largest copper reserves within Codelco in the Chilean Andes, to more recent installations in one of the world's most automated underground mines, LKAB in northern Sweden.
The system is developed in Sweden by Bombardier Transportation. Bombardier in Sweden annually produces products for the export market of an approximate value of 5 billion SEK.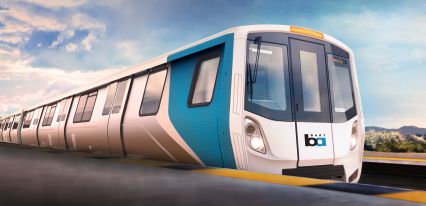 Kockum Sonics delivers warning horns for the San Francisco metro
Kockum Sonics have secured a large contract with Bombardier in Montréal, Canada. The end customer is BART in San Francisco and includes Tyfon® electronic warning horns and amplifiers for its 365 new metro cars. A total of 1860 horns and 775 amplifiers will be delivered over the next 5 years.
The compact design together with high performance and outstanding reliability made Kockum Sonics the obvious choice of supplier for BART and Bombardier.
Kockum Sonics realizes that electronic warning horns for rolling stock are more and more requested by train manufacturers, and are especially suitable for light rail vehicles and metros.
The almost endless customizations of different sounds and sound pressure levels make the Tyfon® electronic horn the perfect choice for any rolling stock operator.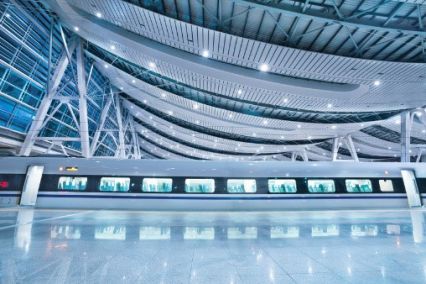 TD Rail & Industry helps Kermanshah Urban Railroad Organization, Iran
Kermanshah, a city of approximately the same size as Stockholm but without a functioning commuter passenger system had taken the decision to build a mass transit system. Both a monorail and a metro system was evaluated and finally the decision was taken to establish a modern metro system in the city.
TD Rail & Industry helped KURO with different investigation such as:
- Existing systems in the world that would fulfill the requirements of capacity, axle load etc.
- Making a vehicle specification
- Evaluation of pros & cons for different traction power supply systems and current collection systems.
- Proposing workshop and depot area and looking at maintenance aspects
- Safety aspects and emergency evacuation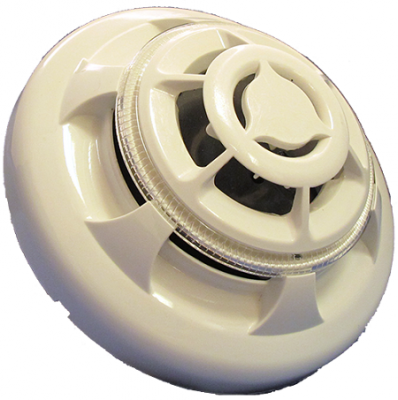 Consilium technology for 600 South African train sets
Consilium Marine & Safety AB, Transport Division has signed a contract with the French train manufacturer Alstom Transport SA for the delivery of Fire Detection Systems for the South African project PRASA.
The project consists of equipment for 600 train sets and will be delivered over a ten year period.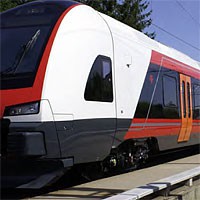 Univox Sweden makes travelling easier for the hearing disabled
Norweigan NSB chose Univox Loop systems as hearing aid for their 75 new FLIR-trains sets from Stadler.
As always when installing loop systems on-board rolling stock, there are a number of technical challenges: magnetic fields, available electrical power, interface to the on-board Passenger Information System, vibrations, temperature variations, dust, cramped installation space…
All these challenges had to be overcome by choosing the right mix of power, loop design, loop wire placement and of course – the right loop driver for the job!
Following a close collaboration with both train manufacturer and PIS supplier, 375 train cars have been equipped with hearing loops completely covering each train car. The supply of pre-set loop drivers made the installation both faster and easier, completely eliminating the risk of non-conformant loop systems.