Since the introduction of modern railways, the Swedish Railway Industry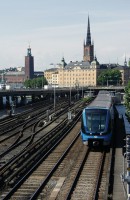 has been at the forefront of railway technology. Over the years, the Swedish rail industry has earned a worldwide reputation as a group of innovative and reliable suppliers. Industrial enterprises like ASEA, Ericsson and SKF were early to gain leading positions on the international railway market, with their technically advanced product lines such as locomotives, power transmission, signalling systems and ball bearings.
Around these companies a cluster of other manufacturers of high-tech products was established to support this growing industry.
Today Swedish companies are well recognised in both the railway and metro sectors and are internationally renowned companies with a wide range of products and services with well known brand names.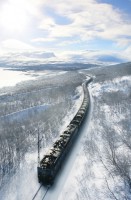 The climate in Sweden with its harsh winters has contributed to the development of products and systems which stand up to extreme conditions. Many of the SWERIG member companies have a long experience as suppliers to the marine and aviation sectors, both of which have their own demanding standards, which are similar to those of the railway sector.
There is no doubt that the Swedish rail industry is at the forefront of the industry worldwide. One of the tasks for SWERIG is to bring this to the attention of the international rail market.