In April 2023, Goldschmidt Sweden was appointed Swerig member of the month. In connection with that, we took the opportunity to interview Peter Stjernfelt, Sales and Marketing Manager.
Tell us about Goldschmidt Sweden!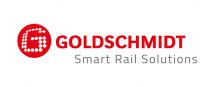 –  Goldschmidt Sweden has designed and manufactured road rail vehicles for new construction and maintenance of rail infrastructure for over 45 years. Today we have a wide range of road rail vehicles, helping our customers perform all kind of work on main line, light rail and tramway systems. Goldschmidt Sweden's former name was SRS Sjölanders and is a part of the Goldschmidt group.What challenges do your products solve for the customer?– Infrastructure owners or contractors use our road rail vehicles for construction of new rail lines or maintain the rail infrastructure. With our road rail vehicles you transfer from road to rail in under two minutes and can work reliable and quickly on the task ahead.– We will support the customer all the way from choosing which product is the best match for them, provide training to their operators and service personnel, our local service team around the world will perform service on the road rail vehicles so our customers can rely on them during its long life span.What important trends do you see in the development of the railway industry?

– We see an increasing demand for environmentally friendly road rail vehicles and have since many years been able to offer hybrid road rail vehicles, where you have been able to drive on battery power on rail. Later this year, we will present, to our knowledge, the worlds first road rail vehicle which can drive on battery power on both road and rail, making it a zero-emission road rail vehicle. (When hybrid powered it's still possible to operate vehicle if battery power runs out.)

Why is it an advantage to work with companies from Sweden in a global market?

– Even though we work with companies all over the world, it makes business easier when you share the same fundamental core values and priorities good quality and reliability.

Why are you member's of Swerig?

– It is a great possibility to extend our network and to discuss the challenges other companies has had in the industry during Swerig's different activities like webinars or special events.