Swerig's member companies cover the complete range of railway products and services – from planning, technical consulting, system design and installations along the rail track, rolling stock including components, and railway software. See below for a list of companies or select a solution/category.
Are you interested in becoming a Swerig-member? Find out more and join us here.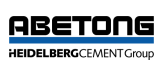 Abetong AB
Area of operation
Leading supplier of precast concrete railway products alone and together with internationally renowned partners. Scope includes technology, product design and development as well as construction and installation of production equipment. Product portfolio includes mainline and turnout sleepers, slab track panels, catenary poles and grade crossings. Member of CHARMEC since 1995 and active as supervisor within several Ph.D. projects. Abetong is a part of Heidelberg Cement Group – world leading supplier of cement, aggregates and ready mixed concrete.
Key products/services
Concrete mainline and turnout sleepers, grade crossings Know-how, product design and development as well as construction and installation of production equipment.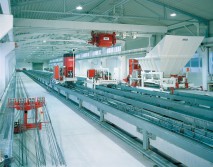 Show

more

less

Axis Communications AB
Area of operation
Axis is a IT company offering network video solutions for professional installations. The company is the global market leader in network video, driving the onngoing shift from analog to digital video surveillance. Axis products and solutions focus on security surveillance and remote monitoring, and are based on innovative, open technology platforms. Axis is a Swedish-based company, operating worldwide with offices in more than 20 countries and cooperating with partners covering 179 countries.
Key products/services
Surveillance cameras and encoders.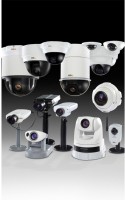 Show

more

less

Backer BHV AB
Area of operation
Nibe Railway Components (NRC) is a cooperation between companies within the NIBE Element Group. The Element group is, in turn, one of the three business units of NIBE Industries. NIBE Industries is a 1 billion € company with 10 000 employees on four continents who has been listed on the Stockholm Stock Exchange since 1997.
NRC is a global producer and developer of components as well as complete intelligent solutions and software technology for the rail industry. The solutions cover both infrastructure and rolling stock.
Backer BHV and Calesco are two units in the NRC cooperation, and part of the NIBE Element Group, offering solutions primarily to the rolling stock market.
Backer BHV focuses on HVAC and Comfort Heating and have more than 60 years of accumulated competence and experience in the rail sector. Main product technologies are tubular elements, aluminum profiles as well as measurement- and control devices.
Calesco, a business unit within Backer BHV, offers the widest product range of all flexible foil heater manufacturers in the world. Over 40 years of experience, from a diversity of industry sectors and applications, has given Calesco the competence not only to supply heating components but complete, intelligent and light weight flexible foil solutions.
Key products/service

Floor heating
Wastewater pipe heaters
Coupler heaters
Mirror heaters
Temperature controllers
Body side heaters
Tubular heaters
Flexible foil heaters
Aluminum elements
Switch point heating
Contact wire heating
Resistor load systems

Show

more

less

Bombardier Transportation
Area of operation
Global leader in the rail industry. Wide range of products, vehicles, total transportation systems, rail control solutions, propulsion and controls. Complete product portfolio of railway vehicles, signaling equipment, components and services to the Swedish market at sites in Västerås, Stockholm, Hässleholm, Nässjö and Gothenburg, carrying out design, manufacturing, project management and after-sales activities. Sweden also serves as a technology hub for Bombardier, developing trains, signaling equipment and propulsion & controls for the global market.
Key products/services
Railway vehicles, propulsion & controls, signaling equipment, components, services, design, manufacturing, project management ns.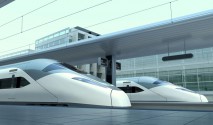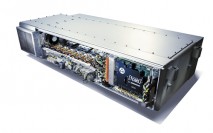 Show

more

less

Cactus Rail AB
Area of operation
We deliver turn-key projects for rail traffic solutions. Our traffic management system is part of the ERTMS roll-out in Sweden. Cactus can help you unify your diverse infrastructure whatever their age or system type. Our Analytics platform enables data driven decisions to optimize the life cycle cost of critical assets. Cactus is a natural long-term partner in managing rail bound traffic.
Key products/services
Cactus Traffic Management System (TMS). The Cactus Traffic Management System includes all the fundamental functions for centralised control and monitoring. Workplaces and presentation units comprise standardised computer for modern network technology means that the Control Centre can be located anywhere. Communication with interlockings can take place via normally accessible media (copper wire, radio, fibre, etc.). Far-reaching integration means that the graphical interfaces can include information from various sub technical systems. Consequently, the number of screens on the desk can easily be limited.
Cactus TMS is designed to be customised and comprises several modules:
Centralised Traffic Control
Automatic Route Setting
Log, replay and alarm
Communication with interlocking
Train Describer System
Train Graph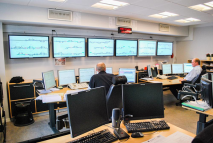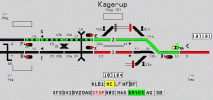 Show

more

less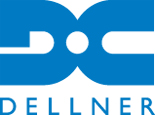 Dellner Couplers AB
Area of operation
Dellner Couplers AB is the world leading supplier of complete Train Connection Systems. We provide couplers, gangways, hatches, dampers and Crash Management Systems as well as global aftermarket services for the train manufacturers and operators all over the world. The head office is located in Vika, outside Falun in Sweden. Moreover Dellner has sales and service organizations in 15 countries. The turnover is 160 MEUR with around 800 employees located across the globe.
Key products/services
Couplers, gangways, hatches, dampers, Crash Management Systems, Train Protection Products, After Sales services (upgrades & modernization, overhaul, repairs, technical support & training, service & maintenance).

Show

more

less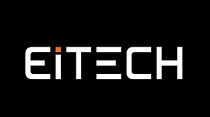 Eitech Engineering AB
Area of operation
Eitech is the most complete electrical and process installation supplier in Sweden with an annual turnover of around SEK 2200 million and some 1200 employees. The group supplies highly qualified technical solutions within automation, electrical installation and power technology plus service and maintenance to both the public and private sectors. Brand autonomy and technical expertise make Eitech one of the fastest growing companies in Sweden within its sector segment.  Within the railway sector Eitech is involved in: * Signal engineering and installation * Electrical engineering and installation * Power substations engineering and installation * Infrastructure electrical engineering and installation, i.e. in tunnels and stations. Eitech  – with own Railway Design Department –  is one of the leading Swedish railway contractors for Design & Build contracts.
Key products/services
Signal projects * Electrification projects * Power substation projects * Intelligent infrastructure tunnel installation projects, i.e. ventilation, lighting, SCADA, ITV and security systems * Manufacturing of huts and cabinets for railway signal, electrification and power supply applications.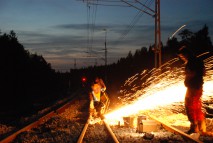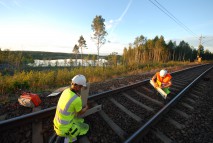 Show

more

less

Elmia AB
Area of operation
Organizer of railway meetings, conferences and trade fairs.
Key products/services
Biennial railway tradeshow  "Elmia Nordic Rail".
Show

more

less

ELPRESS AB
Area of operation
Global supplier of Electric connection systems, complete with accessories, support and know-how.
Key products/services
Connectors, crimping systems, crimping tools, terminals, cable lugs.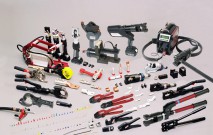 Show

more

less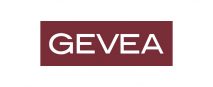 Gevea
AB GEVEA is a supplier of solutions, competence and  knowledge within switches and fuse arrangements technology, power distribution and catenary-line products for railways and lightrail trams. GEVEA is today an international player with products installed and used in more than 30 countries worldwide.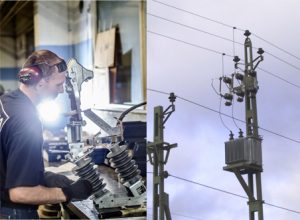 AB GEVEA is a part of the business area Energy within Addtech AB (publ). Addtech is a Swedish publicly listed technology trading group.(www.addtech.com).
Show

more

less